"Angela Ingersoll was born to play Judy Garland.
Ingersoll's tour de force performance 
is an act of breathtaking alchemy-
a simultaneously sublime and chilling act of transformation.
And it may well leave you believing
you've encountered the ghost of the beloved film star
."
-Chicago Sun-Times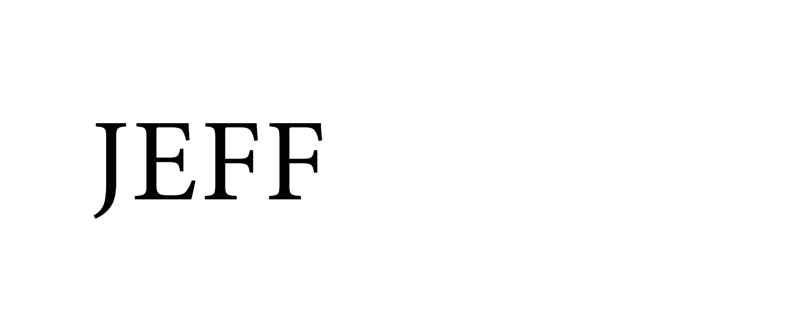 NOMINEE
Best Actress in a Play
Angela Ingersoll, End of the Rainbow


Top Performances 

of the Year
Chicago Tribune & Chicago Sun-Times
Angela Ingersoll
End of the Rai
nbow, 
Porchlight Music Theatre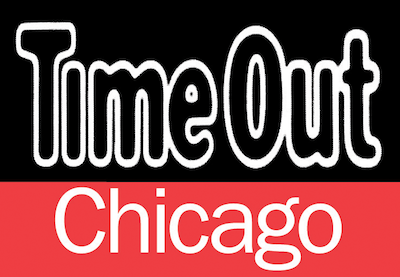 NOMINEE
Best Performance in a Play
Angela Ingersoll, End of the Rainbow
CHICAGO TRIBUNE (Chris Jones)
The best Judy Garland Chicago ever saw. Barring the real one. ★★★1/2 of 4
"Garland is here performed by Angela Ingersoll. It is a simply magnificent portrayal, especially vocally, which is really what matters the most. It will, I think, be enough to make this show a huge hit as we go into the holiday season and, by rights, it should transform Ingersoll's career in this town.
What makes it so great? …I just found this to be a remarkably profound dive into this very familiar character — at once honest, earnest, vulnerable and live. That last adjective is the one that matters most. That's what Ingersoll nails… capturing a vitality, even a joie de vivre…
You might find Ingersoll a little young. You'll get over that. Actually, that youth is what makes the performance work — well, that, and Ingersoll's near-flawless command of the songs… It's not a matter of Ingersoll's voice being a re-creation of Garland's instrument — although if you must go there, you will be impressed — but that Ingersoll works shrewdly on both required levels, singing the songs well and, with equal bravura, singing them as Garland would have sung them in that moment. Ingersoll's lower register is especially formidable. But none of that would matter a hill of beans if Ingersoll did not seem to be improvising everything in the moment, which is pretty much all Garland was doing in 1968 at the Talk of the Town.
This did not come easy to Ingersoll. To be that on, while playing one who was more off than on, takes enormous work and a rich reservoir of interpretative talent. What a performance!"
Highly Recommended / Read full review
---
CHICAGO TRIBUNE (Chris Jones)
Top 10 stage performances of 2016: Angela Ingersoll, "End of the Rainbow" at Porchlight Music Theatre.
To play Judy Garland is not just to fight off the comparison with all of that past competition — from the camp to the intensely serious — but to battle against cliche. But Ingersoll soared. The force of her fantastic performance came largely from her richly textured vocal exploration of Garland as a singer, as a woman who clung on to her craft and innate ability to interpret a song, even as all else collapsed. But this work from Ingersoll also flowed from a healthy dose of raw courage. She was willing to dive into the pills, the men, the regrets, the existential angst, as if no one had ever made such a dive before. The strange was made familiar, and the familiar strange. Just as it should be.
---
CHICAGO SUN-TIMES (Hedy Weiss)
Ingersoll soars to End of the Rainbow and beyond
"Angela Ingersoll was born to play Judy Garland. But the word 'play' doesn't come close to suggesting just what this petite, raven-haired actress with the astonishing voice (and a remarkable physical resemblance to Garland) does during the course of the Porchlight Music Theatre production of End of he Rainbow…
Ingersoll's tour de force performance is an act of breathtaking alchemy — a simultaneously sublime and chilling act of transformation. And it might well leave you believing you've encountered the ghost of the beloved film star…
Along the way there are many opportunities for Ingersoll to sing the songs with which Garland is most closely associated… In all cases it is perfectly placed, and invariably the effect is blistering, hypnotic and altogether shattering.
Ingersoll captures the timbre and phrasing of Garland's heart-piercing contralto to uncanny effect, but she never gives you the feeling she is doing an "impression," for she has crawled so far into Garland's psyche, and captured so much of her edgy gesturing (just watch as she gets entangled in her microphone cord), her tempestuous soul and her hungry heart, that she has made both the anguish and swagger her own. And she makes you see how Garland's interpretations of the songs came straight from life. A superb physical comedienne (she recently played Hedy LaRue in the Marriott Theatre production of How to Succeed in Business Without Really Trying, and left indelible marks with roles in The 39 Steps and The Game's Afoot at Drury Lane Theatre a few seasons back), Ingersoll also knows how to elicit laughs along with tears.
…Bill Morey has recreated Garland's signature sparkling costumes, which Ingersoll wears as if she were Garland's clone. By the time you leave the theater you might well believe that is the case."
"Judy Garland has been reborn: Angela Ingersoll is phenomenal in End of the Rainbow at Porchlight Music Theatre. A truly astonishing, tour de force performance."
Highly Recommended / Read full review
---
CHICAGO SUN-TIMES (Hedy Weiss)
Best of Chicago Theatre 2016: "END OF THE RAINBOW"  (Porchlight Music Theatre)
Angela Ingersoll's knockout performance as Judy Garland in "End of the Rainbow — the "play with music" about the last tragic months in the life of the legendary performer, left audiences gasping. Ingersoll, a huge talent, not only looked like a Garland clone, but captured every gesture and note of the iconic performer while at the same time making the role entirely her own. Jon Steinhagen's portrayal of her piano accompanist also was ideal. As I've said many times, these Porchlight productions should be moved to the Broadway Playhouse at Water Tower Place where they would enjoy great tourist traffic.
---
TIME OUT CHICAGO (Allison Shoemaker)
In a knockout performance, Angela Ingersoll matches Judy Garland's devastating heights and depths ★★★★
"The story here is Angela Ingersoll, who delivers a performance of staggering beauty that will be talked about for months, if not years, to come.
…Every moment of it belongs to Ingersoll. This is a performance that transcends imitation (though it's a splendid one), breathing vibrant, aching life into one of the most recognizable cultural figures of all time. That's true before she sings a single note.
When she does—buckle the hell up… Ingersoll captures the frequent highs and heartbreaking lows of Judy's live performances. Both are remarkable, the former perhaps more so, as Ingersoll lets loose that incredible voice as its owner fumbles with a microphone cord or forgets what she's supposed to be doing. It's tragic, fragile, and just a little bit beautiful… You're gonna love it, come rain or come shine.
Recommended / Read full review
---
CHICAGO CRITIC (Tom Williams)
Legendary Judy Garland comes to life in stunning performance by Angela Ingersoll
"Angela Ingersoll's tour de force performance is one of the most powerful and compelling performances seen on a Chicago stage in years! Ingersoll has all the Garland traits down. From the eager-to-please to the rage to the dependence on stimulants to her command of the stage including a velvet voice, Angela Ingersoll is mesmerizing to watch and listen to. She works extremely hard in this production as she dips to the lows and exalts to highs as Garland. After we see Ingersoll crawling on the floor screaming for stimulants, in the next scene we enjoy her landing one of her signature tunes…
I can't remember seeing a more complete wide-ranging performance than Angela Ingersoll's Judy Garland. We both feel sad at what happened to her yet we enjoy her magical stage presence and her amazing contralto voice. This bittersweet show is a must see on several levels. As we see the demise of a star, we see the emergence of another star.  Angela Ingersoll's performance in this tough role will launch a new phase in her career."
Highly Recommended / Read full review
---
CHICAGO THEATRE REVIEW (Colin Douglas)
"Judy Garland, played to perfection by Chicago musical theatre actress Angela Ingersoll, suddenly bursts into the room. This actress, who's an absolute force of nature, sinks her teeth into this role from the start and never lets go until the end. Ms. Ingersoll isn't simply an actress playing a part. She is Judy Garland and this entire show belongs entirely to her… Playing against Ms. Ingersoll's wall of unstoppable energy, the other actors are challenged by this diva's performance.
Angela Ingersoll, who recently showcased her comic talents as sexy Hedy LaRue in the Marriott's excellent "H2$," is perfection in director Michael Weber's fresh, forceful production. She completely inhabits this show business legend, whose private life became riddled with anxiety, loneliness and a desperate need for love. This is no easy task. Ms. Ingersoll throws herself into her portrayal with wild abandon, yet she's in full control every step of the way. This actress has done her homework, too, and she understands exactly what made the singer tick. As a middle-aged Judy Garland her sheer stamina and drive is inspiring, but Ingersoll also reminds theatergoers of the vulnerable child star beneath…
Ms. Ingersoll has mastered Judy Garland's signature moves, posturing, speech pattern and vocal styling, as well. She's even got her laugh down pat, which so frequently erupts out of nowhere… Angela Ingersoll is an accomplished songstress and she's superbly mastered the diva's identifiable way with a song. Musically, Ms. Ingersoll is simply impeccable.
…This show belongs entirely to Angela Ingersoll, from start to finish. Both director Michael Weber and musical director Jon Steinhagen understand this and support her performance with all their heart, soul and gentle guidance. Leaving this breathtaking theatrical experience, audiences will find themselves emotionally spent. Moved to tears, they may feel they've just been been transported back to 1968 and witnessed firsthand the sadly tragic final days of a true American legend."
Highly Recommended / Read full review
---
AROUND THE TOWN CHICAGO (Al Bresloff)
★★★★★ "The amazing Angela Ingersoll brings Judy Garland to life. When I say Amazing, I mean AMAZING!!! She looks like her (circa 1968), she sounds like her, and I would have to say almost made me feel that I had gone back in time and was a fly on the wall of the London hotel where Ms. Garland stayed. WOW! and double Wow!
This show is filled with many of Garland's signature songs, and I must tell you that I had chills up my spine as Ingersoll performed them. When we get to the final number, Over The Rainbow, one can see the tears fall down her cheek and don't be surprised to find that you are seeing her tears through yours! Yes, I suggest a few tissues in your pocket or purse. You will need them. If you are a Garland fan, I suggest you find a way to see this masterpiece. I am thinking this will be a Jeff Award nominee (several) and probably will garner some 2016 Awards, for sure."
Highly Recommended / Read full review
---
PERFORM INK (Rachel Weinberg)
Ingersoll's Magnificent Performance Anchors Porchlight's End of the Rainbow
"…A compelling and beautifully realized performance by Angela Ingersoll as Garland, pulls back the curtain and shows us a haunted and broken woman nearing the end of her career.
Just as Judy Garland was the center of her own universe of fame and star worship, so too does Ingersoll own every moment she is on the stage. Ingersoll captures all of Garland's wildly swinging ups and downs as an addict in a shockingly realistic manner.
Ingersoll conducts a veritable master class with her acting, and vocally her performance is equally as astounding. She dives into each of the songs with an intoxicating blend of mesmerizing vocal prowess and raw emotion, just as Garland herself was able to do. And while Ingersoll sounds uncannily like Garland—particularly on the famous "Trolley Song"—her vulnerable and masterful performance allows her to make the role her own. Decked out in Bill Morey's glittering costumes, Ingersoll commands the stage but shows us Garland's tortured soul in each moment. And when she sings "Somewhere Over the Rainbow" at the show's end, the effect is both jaw-dropping and heartbreaking."
Highly Recommended / Read full review
---
HUFFINGTON POST (Bob Bullen)
Angela Ingersoll gives the performance of a lifetime in Porchlight's End of the Rainbow
"Oh boy, what a star Porchlight has found in Angela Ingersoll. It's simply remarkable how Ingersoll has managed to cast a portrayal that's enough impersonation to captivate, and grounded in human truth to haunt. And what a voice! Ingersoll steamrolls through the Garland Songbook like her life depended on it… Sure, the ending is tragic, but you can't help but feel uplifted by the sheer willpower (mostly due to Ingersoll's career-making performance) to endure, despite the odds."
Highly Recommended / Read full review
---
THE FOURTH WALSH (Katy Walsh)
"I saw Judy Garland last night in this play about her final days. I experienced her as both a tragic trainwreck and a superstar diva. The extraordinary Angela Ingersoll (Judy) embodies the iconic legend… Ingersoll delivers a tour de force performance. At one point, she is full-on moxie refusing to pay her hotel bill. Next, she and Hatley are sniping or pawing at each other. Then, she's lying in a puddle of despair begging for pills. A reluctant Hatley hands over her fix. And magically the elixir kicks in, Ingersoll steps into the spotlight and belts out a song. Ingersoll plays this role with raw intensity. She visits rock bottom multiple times. She rants. She spirals. She exposes a vulnerability from career substance abuse that started as a child. Ingersoll forces us to experience the real woman behind Dorothy. Her emotional delivery is riveting and exhausting. Still, she continually transforms into the powerhouse singer and even comes back with an encore… Ingersoll's portrayal of Judy Garland is astonishing. It is a must see!"
Highly Recommended / Read full review
---
NEW CITY STAGE (Irene Hsiao)
"Every once in a while her parts crystallize into something so brilliant, profound and glorious it almost pains you as much as it must pain her. You think: by gum—if it's not Judy Garland… If you have ever wanted to see Judy live, Ingersoll can show her to you in a remarkable performance that channels the forcefulness and fragility of the legendary woman. It will hurt."
Highly Recommended / Read full review
---
CHICAGOLAND MUSICAL THEATRE (Barry Reszel)
Ingersoll's pot of gold performance stunningly resurrects Garland
"Indeed to see Ingersoll on stage brings Garland back to life. She is just that good… Ingersoll is extraordinarily convincing… Brilliantly performed."
Highly Recommended / Read full review
---
STAGE AND CINEMA (Lawrence Bommer)
"Angela Ingersoll's Judy is magnificently miserable, and still electrically entertaining… Ingersoll, on stage, in charge and surging with star quality, also delivers the dreamgirl-next-door… Looking and often sounding exactly like the essential original, Ingersoll tears out her heart and the stuffing from Garland favorites… Ingersoll registers everything grand about Garland—the vulnerable tremolo, the flirtatious warble, the velvet vocalizing, the agonizing eagerness to please, the belting to the balcony."
Recommended / Read full review
---
CHICAGO THEATRE BEAT (Lauren Whalen)
"Sparkling, transformative, and deeply human, End of the Rainbow is a heartbreaking musical play with a bravura leading performance by Angela Ingersoll… End of the Rainbow belongs to Ingersoll, who captivates from beginning to end. In Ingersoll's capable hands, Judy is frenetic and demanding, lovable and charming, and always, always a force to be reckoned with onstage… Rich with beautiful music and nuanced portrayals, Porchlight Theatre's latest is a haunting two and a half hours that will stay with you long after curtain call. End of the Rainbow isn't always easy, but it is forever memorable."
Highly Recommended / Read full review
---
CHICAGO READER (Tony Adler)
"Angela Ingersoll shows us the icon's indomitability amid utter collapse, even as she displays her own diva-level chops. You're simultaneously relieved and enraptured every time she makes it through a song."
Highly Recommended / Read full review
---
HYDE PARK HERALD (Anne Spiselman)
"Angela Ingersoll gives a stunning performance as Judy Garland. She bears a striking resemblance to the troubled star and captures all the volatility and vulnerability of a woman on the edge of self-destruction after a lifetime of manipulation by others. She also sings splendidly, incorporating Garland's tremolo and other vocal signatures…
Some of the scenes are painful to watch, but Ingersoll avoids becoming pathetic. By turns fierce and funny, manic and depressive, angry and needy, imperious and pleading, a screaming harpy and sad child, she shows us a complicated woman who could be foul-mouthed one minute and charming the next, who both loved her audiences and had terrible stage fright, and who was terribly in need of the kind of help she just couldn't get, inevitably making her feel all alone.
…the main reason to catch End of the Rainbow is the vivid way Ingersoll brings Judy Garland to life in all her many contradictory colors."
Recommended / Read full review
---
Production Photos: Porchlight Music Theatre