"The best Judy Garland Chicago ever saw. Barring the real one.
Ingersoll soared... Simply magnificent... What a performance!"
-Chicago Tribune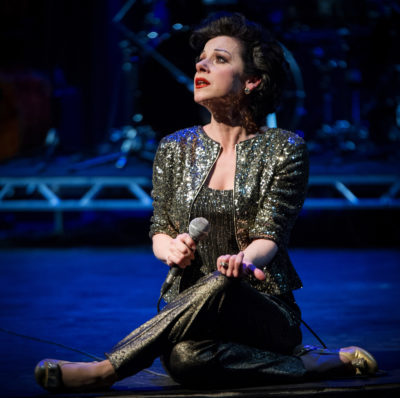 Ask anyone lucky enough to have caught Angela Ingersoll's performance as Judy Garland in last year's Porchlight Music Theatre production of "End of the Rainbow" and you are guaranteed to hear superlatives. The voice, the look, the roller-coaster emotions: Ingersoll captured them all to uncanny effect in a performance that was an unqualified tour de force, and recently earned her a Jeff Award nomination.