"The best Judy Garland Chicago ever saw. Barring the real one.
Ingersoll soared... Simply magnificent... What a performance!"
-Chicago Tribune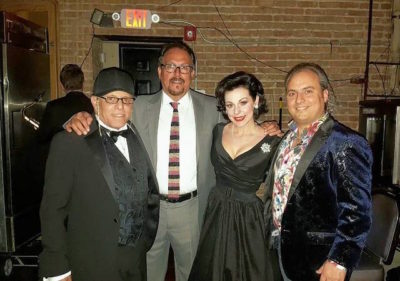 As an encore, Joey, who was so enthralled with Angela's live portion of the show, allowed her to fulfill the audience's wish of her doing that famed song… She sat on the edge of the stage, the way Judy did, and broke out into what appeared to be the performance of her life. The audience once again erupted with a combination of cheers and tears, as did Angela herself, overtaken by emotion at the prized opportunity.