"The best Judy Garland Chicago ever saw. Barring the real one.
Ingersoll soared... Simply magnificent... What a performance!"
-Chicago Tribune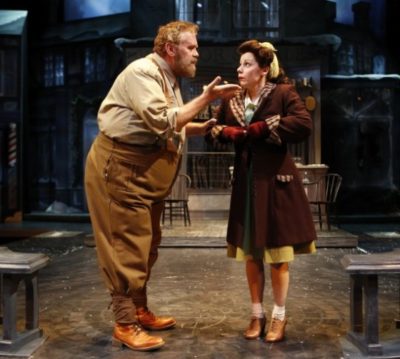 Angela joins a stupendous cast for The Merry Wives of Windsor directed by Artistic Director Barbara Gaines at Chicago Shakespeare Theater (or Angie calls it, "Big Willy's House.")  Scott Jaeck (Broadway's August: Osage County) stars as Sir John Falstaff, the bawdiest, naughtiest rogue to ever appear onstage. "Ingersoll is irresistible" (Chicago Sun-Times) as boisterous busybody Mistress Quickly. The A-list cast includes Heidi Kettenring, Kelli Fox, Ross Lehman, Kevin Gudahl, Steven Sutcliffe, Greg Vinkler, and more. It's a jolly holiday romp brimming with laughter, music, merriment… and did we mention live animals?