"The best Judy Garland Chicago ever saw. Barring the real one.
Ingersoll soared... Simply magnificent... What a performance!"
-Chicago Tribune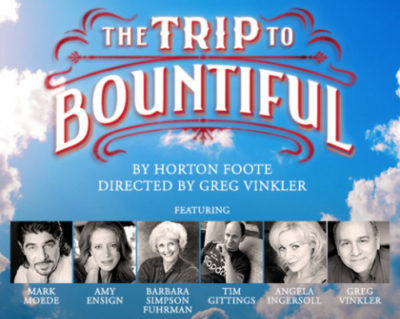 Angela joins Peninsula Players, under the admirable leadership of Greg Vinkler, for a reading of Horton Foote's THE TRIP TO BOUNTIFUL. She is featured as the restless Jessie Mae, alongside Barbara Simpson Fuhrman, Tim Gittings, Amy Ensign, Greg Vinkler and Mark Moede. Door County's treasured cultural institution promises a splendid evening of theatre filled with laughter, dreams, and heartache.