"The best Judy Garland Chicago ever saw. Barring the real one.
Ingersoll soared... Simply magnificent... What a performance!"
-Chicago Tribune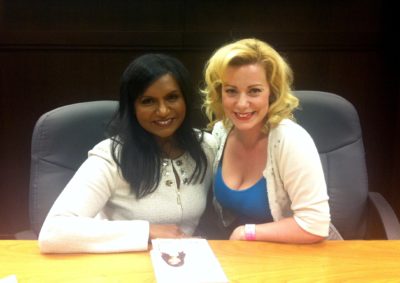 Ever feel a little left out? Well you were when Mindy Kaling dropped her book Is Everyone Hanging Out Without Me (And Other Concerns). But chin up lonely-pants, because you can slumber party with your very own copy today! Head on over to The Concerns of Mindy Kaling and treat yourself. I seriously feel that this book was written just for me. Seriously, look at us two smart, sexy bookends in our sparkly sweaters. We didn't even call each other to coordinate that. It's called Kismet. Maybe one day we will call each other though, and intentionally wear cute, complementary outfits. And hang out and laugh. And watch TV and stuff. When we're BFFs.